ContraFect Announces Submission of IND Application to the FDA for its Development Candidate CF-370
YONKERS, N.Y., Sept. 18, 2023 (GLOBE NEWSWIRE) -- ContraFect Corporation (Nasdaq: CFRX), a clinical-stage biotechnology company focused on the discovery and development of direct lytic agents (DLAs), including lysins and amurin peptides, today announces that it submitted an Investigational New Drug (IND) application to the U.S. Food and Drug Administration (FDA) on September 15, 2023. The IND application supports a proposed indication for its intravenous (IV) antibacterial agent, CF-370, for treatment of hospital-acquired bacterial pneumonia (HABP) and ventilator-associated bacterial pneumonia (VABP).

HABP/VABP are serious, potentially life-threatening infections that are associated with high mortality and substantial morbidity. New therapies to treat these infections are critically important to meet patient needs, particularly because of increasing antimicrobial resistance. HABP/VABP occurs in patients in hospitals or other health care facilities and can be caused by a variety of bacteria. Pseudomonas aeruginosa (P. aeruginosa), Acinetobacter species, Klebsiella species, Escherichia coli (E. coli) and Enterobacter cloacae are the most commonly implicated Gram-negative pathogens in HABP/VABP infections. Infections caused by multi-drug resistant (MDR) and extensively-drug resistant (XDR) Gram-negatives, particularly MDR P. aeruginosa, and carbapenem-resistant Acinetobacter and Enterobacteriaceae, are associated with significant mortality and are becoming increasingly difficult-to-treat. According to data from the United States Centers for Disease Control and Prevention (CDC), HABP/VABP are currently the most common type of hospital-acquired infections in acute care hospitals and are a significant issue in patients in the intensive care unit (ICU)1.
"Today's announcement is an important milestone for our CF-370 program. Globally, there are millions of deaths each year associated with infections caused by antibiotic-resistant Gram-negative bacteria. To be able to advance CF-370, a novel therapeutic candidate with the potential to reduce this seemingly insurmountable burden, into the clinic provides hope for patients suffering and dying in our ICUs every day, many of whom are the most vulnerable from a medical perspective, due to their age, recent surgery or having underlying immunosuppressive conditions," said Roger J. Pomerantz, MD, President, Chief Executive Officer, and Chairman of ContraFect. "I want to thank our dedicated employees, our extended team of consultants and our shareholders, for bringing our second program into clinical development. We look forward to initiating Phase 1 First-in-Human studies in the US later this year."
"We are thrilled to advance this program into clinical studies. When patients acquire bacterial pneumonia in the hospital or through use of a ventilator, their care, and their prognosis, becomes significantly more challenging," added W. Garrett Nichols, MD, ContraFect's Interim Chief Medical Officer. "CF-370's unique activity profile and novel mechanism of action provide the basis for its potential as a new treatment paradigm for treating these patients, especially those with resistant Gram-negative infections that further increase the probability of poor outcomes, including death."
The IND application includes data, reports and overview summaries of numerous studies that characterize the pharmacology, pharmacokinetics, and toxicology of CF-370 both in vitro and in vivo, including representative disease models. Additionally, the application describes the manufacture of the drug substance and drug product to be used in human clinical trials. The main purpose of the IND is to share with the FDA the extensive non-clinical data supporting an acceptable safety profile when CF-370 is first administered to humans (Phase 1 First-in-Human). The FDA will review this application and determine the acceptability of the data before CF-370 begins this first clinical trial, which could be as early as Q4 2023. It is possible that the FDA will require additional information.
1 United States Centers for Disease Control and Prevention, 2021 National and State HAI Progress Report, Acute Care Hospitals. The HAI Progress Report includes data from 3,917 facilities reporting to the National Healthcare Safety Network covering 36.3 million hospital admissions.
About ContraFect
ContraFect is a biotechnology company focused on the discovery and development of DLAs, including lysins and amurin peptides, as new medical modalities for the treatment of life-threatening, antibiotic-resistant infections. An estimated 700,000 deaths worldwide each year are attributed to antimicrobial-resistant infections. We intend to address life threatening infections using therapeutic product candidates generated from our proprietary platform of DLAs. Lysins are a new class of DLAs which are recombinantly produced antimicrobial proteins with a novel mechanism of action associated with the rapid killing of target bacteria, eradication of biofilms and synergy with conventional antibiotics. Amurin peptides are a novel class of DLAs which exhibit broad-spectrum activity against a wide range of antibiotic-resistant Gram-negative pathogens. We believe that the properties of our lysins and amurin peptides will make them suitable for targeting antibiotic-resistant organisms, such as MRSA, P. aeruginosa and Acinetobacter baumannii, which can cause serious infections such as bacteremia and pneumonia. We are currently enrolling patients in a Phase 1b/2 of exebacase being conducted in France in the setting of an arthroscopic debridement, antibiotics, irrigation, and retention (DAIR) procedure in patients with chronic prosthetic joint infections (PJI) of the knee due to Staphylococcus aureus (S. aureus) or Coagulase-Negative Staphylococci (CoNS).
Follow ContraFect on Twitter @ContraFectCorp and LinkedIn.
Forward-Looking Statements
This press release contains, and our officers and representatives may make from time to time, "forward-looking statements" within the meaning of the U.S. federal securities laws. Forward-looking statements can be identified by words such as "projects," "may," "will," "could," "would," "should," "believes," "expects," "anticipates," "estimates," "intends," "plans," "potential," "promise" or similar references to future periods. Examples of forward-looking statements in this release include, without limitation, whether the IND application will support the proposed indication for CF-370, statements made regarding HABP/VABP, comments made by Dr. Pomerantz and Dr. Nichols, whether CF_370 has the potential to reduce deaths caused by antibiotic resistant Gram-negative bacteria and whether its advancement will provide hope for ICU patients, whether CF-370's unique activity profile and novel mechanism of action will provide the basis for its potential as a new treatment paradigm for treating HABP/VABP patients, whether the FDA will determine the acceptability of the IND application and whether it will require additional information, the commencement of the CF-370 clinical trial and the timing of its start date, ContraFect's ability to discover and develop DLAs as new medical modalities for the treatment of life-threatening, antibiotic-resistant infections, whether direct lytic agents whether ContraFect will address life-threatening infections using therapeutic candidates from its proprietary DLA platform, whether lysins are a new class of DLAs which are recombinantly produced, antimicrobial proteins with a novel mechanism of action associated with the rapid killing of target bacteria, eradication of biofilms and synergy with conventional antibiotics, whether amurins are a novel class of DLAs which exhibit broad-spectrum activity against a wide range of antibiotic-resistant Gram-negative pathogens, whether the properties of ContraFect's lysins and amurins will make them suitable for targeting antibiotic-resistant organisms, such as MRSA, Pseudomonas aeruginosa and Acinetobacter baumannii and statements made regarding the exebacase Phase 1b/2 trial in France. Forward-looking statements are statements that are not historical facts, nor assurances of future performance. Instead, they are based on ContraFect's current beliefs, expectations and assumptions regarding the future of its business, future plans, strategies, projections, anticipated events and trends, the economy and other future conditions. Because forward-looking statements relate to the future, they are subject to inherent risks, uncertainties and changes in circumstances that are difficult to predict and many of which are beyond ContraFect's control, including, without limitation, that ContraFect has and expects to continue to incur significant losses, ContraFect's need for additional funding, which may not be available, the occurrence of any adverse events related to the discovery, development and commercialization of ContraFect's product candidates such as unfavorable clinical trial results, insufficient supplies of drug products, the lack of regulatory approval, or the unsuccessful attainment or maintenance of patent protection, changes in management may negatively affect ContraFect's business and other important risks detailed under the caption "Risk Factors" in ContraFect's Quarterly Report on Form 10-Q for the year ended June 30, 2023 and its other filings with the Securities and Exchange Commission. Actual results may differ from those set forth in the forward-looking statements. Any forward-looking statement made by ContraFect in this press release is based only on information currently available and speaks only as of the date on which it is made. Except as required by applicable law, ContraFect expressly disclaims any obligations to publicly update any forward-looking statements, whether written or oral, that may be made from time to time, whether as a result of new information, future developments or otherwise.

Investor Relations Contacts:
Michael Messinger
ContraFect Corporation
Email: mmessinger@contrafect.com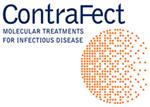 Source: ContraFect Corporation
Released September 18, 2023